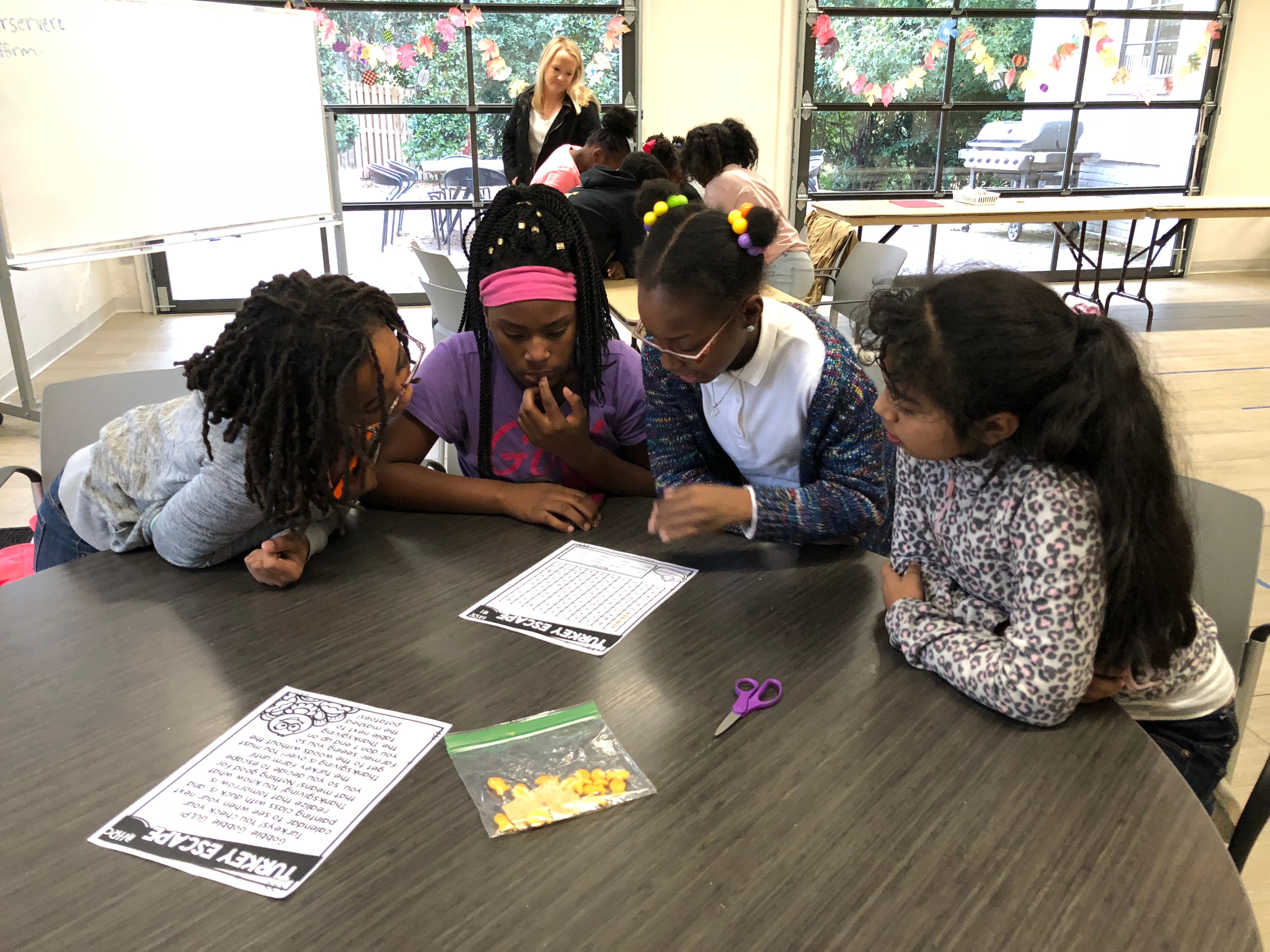 After school, the Garage in Highland Hall becomes a STEAM incubator for Hayes K- 8 students. They solve problems by using science, technology, engineering, arts and math (STEAM) to design and build. LIFT OFF to Learning launched in November 2018 and is already soaring to new heights.
This STEAM and reading based program for Hayes K- 8 fourth and fifth graders was born out of both the need and desire expressed by the school and parents to offer quality programming rooted in the love of Christ. As an extension of the Summer Learning Program (SLP) and part of the year-round ministry of The Children's Fresh Air Farm (CFAF), all STAIR and SLP alumni were invited to participate. Remaining spots were filled based on teacher recommendations.
The program is full, serving 23 students every Tuesday, Wednesday and Thursday afternoon. These students receive a hearty snack prepared by Kim Martin and her staff and spend an hour engaged in hands-on academics, team-building, character development and fun. Together, we created mock floats for the Macy's Parade, designed gingerbread houses to withstand powerful winds, explored engineering concepts, and participated in a breakout room. The students love this program (and so do I). It is a reminder that learning is meant to be fun and the best learning happens when we get our hands dirty and create together.
Thank you for your continued support for the growing ministry of CFAF. Because of your support for nearly 100 years, CFAF has been able to promote hope and opportunity through quality programming rooted in the love of Christ.
How to get involved:
Be a driver. Help shuttle students from Hayes K- 8 to IPC in an IPC van and back to the school at the end of the program.
Be a program volunteer or substitute on Tuesdays, Wednesdays or Thursdays from 3:15- 4:15 pm.