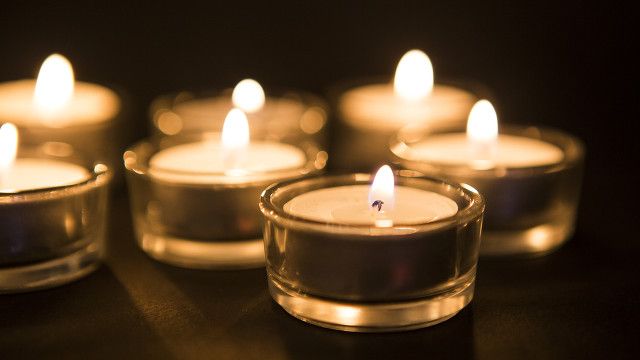 "Be still and know that I am God."
Psalm 46:10 was a verse I had long been familiar with, but what in the world did it mean? I had no idea how to be still! My mind was always in one of two places: regretting the past or worrying about the future. The concept of being still and simply consenting to God's presence and action within me was foreign.
Then, several years ago, Independent Presbyterian Church offered a one-day workshop on centering prayer. I had heard of it and was intrigued by it. I knew that it was similar to meditation, which I had tried in the past but never been able to practice for more than 30 seconds. I liked the fact that it was an ancient practice grounded in the Christian faith. I registered for the workshop because I knew that I needed a way to try to live life more fully present and grateful. I also read the primer on centering prayer titled, Open Hearts, Open Minds by Thomas Keating, and started trying to practice the prayer twice a day for 20 minutes at a time.
Several years later, centering prayer is now an integral part of my life. I don't practice it perfectly - my goal is to "center" twice a day, but sometimes I manage only once and sometimes not at all. I attend extended intensive retreats several times a year, which is very beneficial. As the long-time practitioners promise, the benefits of the prayer come not during the 20 minutes of silence itself, but during everyday, ordinary life. I've noticed little things: my temper isn't as quick as it used to be and I am less anxious and more accepting of life as life happens. I am able to let go of things more easily than I was before I started practicing centering prayer. It's not perfect - I still get agitated, and fret and worry and regret, but much less than when I started. This, for me, has been nothing short of miraculous.
The centering prayer group at IPC meets on Wednesdays at 5:15 pm in Room 304. We enter in silence, pray, and then read an excerpt from a text by a noted spiritual author. Newcomers are always welcome. I hope you will consider joining us for what has been called, "this profound form of prayer that Jesus suggests in Matthew 6:6: 'If you want to pray, enter your inner room, close the door, and pray to your Father who is in secret, and your Father who sees in secret will reward you.'"
Interested in learning more about IPC's Centering Prayer Group? Contact Rowena Macnab at 862-1829 or Anna James at 879-6477. Details about about this type of prayer can also be found online at www.contemplativeoutreach.com