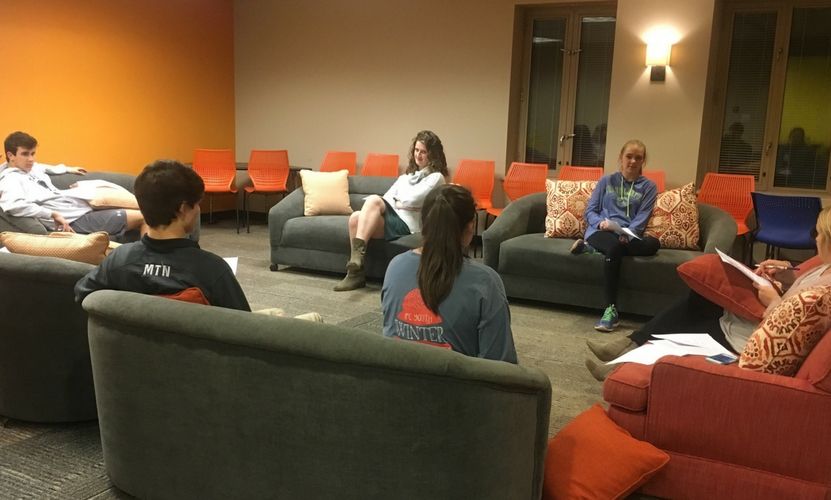 As you know, Independent Presbyterian Church is committed to building meaningful, sustainable ministries in our congregation and beyond. Because we have had such a successful partnership with Ministry Architects enriching our youth ministry, we have asked the same consultants to return to IPC to help us assess our children's ministries and our offerings for adults of all ages and stages of life.
While Ministry Architects consultants are with us on October 17-19, they will spend the majority of their time listening to a variety of groups within the church through focused listening sessions. We hope to see participation in those groups from a broad spectrum of members of the congregation. We want your insights, your frustrations and your dreams to be heard.
The schedule for the listening sessions is listed below. Any member is welcome at any of the sessions listed, but some sessions have more focused topics. This doesn't mean that other areas can't be discussed in a session that has a targeted topic, but be aware that substantial time will need to be devoted to the topic listed.
After these listening sessions, the Ministry Architects team will present a report, sharing with us what they have heard about the programs of our church- including assets, challenges and how we compare to churches around the country and where it might be that God is calling us next. This report will be presented on Thursday, October 19 at 5:30 pm in Room 306 laying out specific recommendations and a blueprint for how to move forward.
Meeting Schedule
October 17, 6- 7:15 pm in GH1 with CE Ministry Team, Teachers, CE Volunteers
October 17, 7:30- 8:45 pm in GH1 with Young Adults
October 18, 7:30- 8:45 am in GH1 with Adult Education
October 18, 9- 10:15 am in GH1 with Children's Ministries
October 18, 12:30- 1:30 pm in GH1 with Catechesis
October 18, 12:30- 1:30 pm in GH2 with current and former Deacons and Elders
October 19, 5:30 pm in Room 306 with Ministry Architects
Note: Reservations for all sessions are greatly appreciated, especially for meals and any childcare needs. Please contact Rev. Elizabeth Goodrich at egoodrich@ipc-usa.org or 933-3732 for reservations.