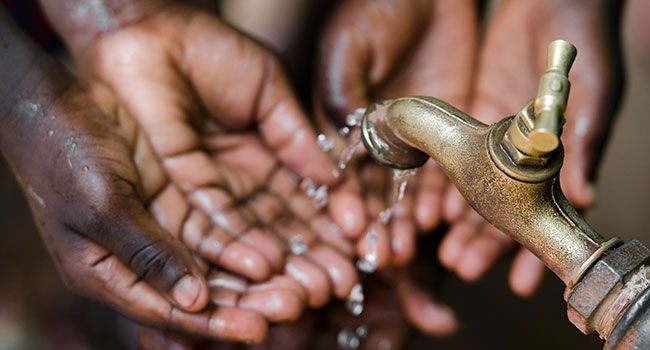 When I first started working with IPC, I knew that I was joining a great organization because I grew up in Birmingham and knew lots of people who attended church at IPC. What I didn't know was how passionate the members are about the church, its mission and its outreach.
Working with people who care so much about bettering the lives of others less fortunate has been inspirational for me, especially as it relates to the work done by the Foundation. The Foundation touches so many lives, whether they be 8,500 miles away in Zambia or just down the street in Kingston. The Foundation is truly instrumental in living out IPC's mission of "Joining God in the World, Welcoming our Neighbors."
For those of you who are not as familiar with everything the Foundation does, I thought it might be helpful to highlight the many ways in which your Foundation works hand in hand with IPC in "Joining God in the World and Welcoming Our Neighbors," particularly as it relates to mission support. Below is an abbreviated list of the many partners the Foundation helps fund, along with a description of the good works being accomplished. Hopefully you'll be as awestruck as I when you see not only the reach, but also the breadth of your Foundation.
WHERE SUPPORT FOR GLOBAL/LOCAL MISSIONS IS GOING
Bread for the World (Washington, DC)
Chalmers Center at Covenant College (US)
Afghanistan Cure International-Kabul (Afghanistan)
Friends of Forman Christian College (Asia)
General Board of Discipleship
Good News Children's Education Mission (Calcutta, India)
His Kids Too! (Ukraine)
IPC Community Ministries
Shyria Diocese (Rwanda)
Kirkwood by the River (Birmingham)
Living Waters for the World
Make Way Partners (South Sudan)
Marion Medical Mission (Malawi/ Zambia)
Medical Benevolence Foundation
Ministry of Hope (Lesotho, Africa)
Mwandi UCZ Mission Hospital Board of Trustees
Mwandi UCZ OVC Project
Outreach Foundation
Presbytery of Sheppards & Lapsley (Birmingham)
Rivers of the World (Dominican Republic)
Rivers of the World (Congo)
UAB School of Nursing (Malawi)