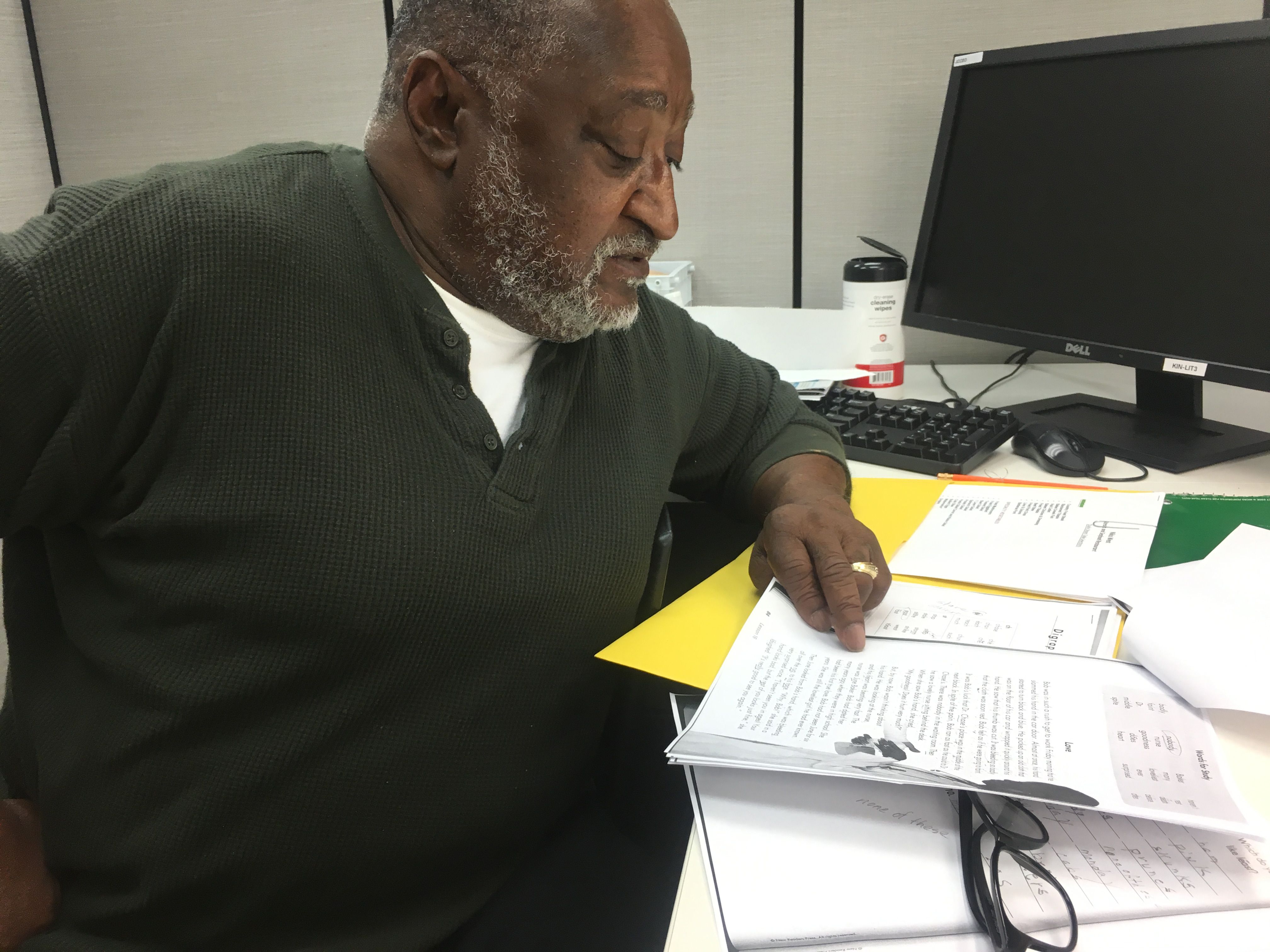 How many times has a child asked you to read a story? For years, Lamar Mabry would open a book and take his grandchildren on adventures to faraway places. But last fall, the same request from a grandchild to read was met with a very different response.
"There's no more lying about nothing, no pretending," he said.
The 65-year-old high school graduate couldn't read beyond a second grade level.
"It's something I always wanted to do. I tried many times but stopped for one reason or another," he said.
Lamar says he got small breaks throughout his life. He started making his own money at the age of seven by cutting grass and making bait then selling lunches to workers at a nearby plant several years later. He graduated high school and got jobs at the VA, a foundry and a quarry.
He even "read" to his grandchildren by looking at the pictures and making up stories. But now, Lamar says he's out of excuses.
Every Tuesday and Thursday, Lamar is at The Open Door sounding out words with his basic literacy tutors (and IPC members) Fay Farmer and Angelyn Simmons. His reading is quickly improving, and he's looking forward to reading to his grandchildren and reading his Bible. He's also planning on sharing his story with Birmingham city students in the hopes they will learn from his experience and be inspired to read.
"I don't see kids making it through the modern age now without knowing how to read," says Lamar. "Common laborer [jobs] aren't going to be there. You've got to know how to read. Without it, you're just going to stumble through life."
His message to children: "Everything you got to have starts here [at school] and all of these other things will fall into place. The world is huge. Be a part of it."
The Open Door offers basic literacy, ESL and GED classes in the Kingston neighborhood. It's a partnership formed in September 2016 between Independent Presbyterian Church, JeffState Community College and the Literacy Council of Central Alabama. To learn more, go to www.ipc- usa.org/the-open-door.