Table Service: Special Four-Week Series with Dinner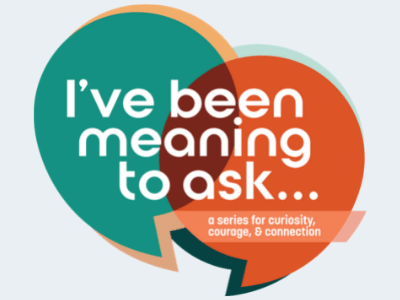 Join us for dinner, communion, and a new series "I've been meaning to ask..." Each week during the Table worship service, we'll have food, conversation, music and prayer. Find us at 5 pm in the Garage at Highland Hall on June 13, June 20, June 27 and July 11.
Curiosity, Courage, and Connection
More about IPC's series: "I've been meaning to ask?..."
Some of the best conversations start with good questions—questions we've been meaning to ask, questions that keep us curious, and questions that lead us deeper into courage and connection. Our upcoming worship series from A Sanctified Art centers around four guiding questions: "I've been meaning to ask... Where are you from?... Where does it hurt?... What do you need?... Where do we go from here?"
As you can see, these questions aren't surface level; they invite us to tell our stories, share our pain, care for one another, and dream about a new way forward together. Through vulnerability and authenticity, may our courageous conversations lead us to glimpse hope, joy, and beauty—and to become the community God created us to be.