Harvest for Hunger Food Drive Ends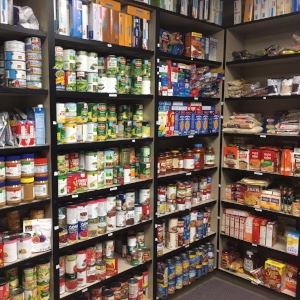 Help our neighbors have a bountiful table this Thanksgiving and Christmas. Donate non-perishable food items to the IPC Food Pantry during the Harvest for Hunger Food Drive Oct. 20- Nov. 24. The food will be dedicated on Sunday, November 24 during morning worship.
Did you know? The IPC Food Pantry distributes more than 650 items a week. That's more than 33,800 items annually to more than 1,440 people- all of which comes from the congregation and food drives. Our clients are the elderly, handicapped, single parents and grandparents with custody.
In addition to food from our pantry, clients receive a voucher that is redeemed at City Meats for a box that contains, beef, chicken, fish, frozen vegetables, dried beans, rice, bread, eggs and milk. IPC purchases these vouchers at a reduced cost of $28/each. Donations for vouchers can be made from the IPC website by choosing the Food Pantry.