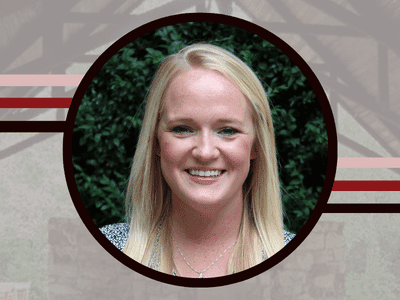 In 2014, I accepted the call to serve as your Assistant Director of Youth Ministries. When I arrived on my first day and loaded the bus for Montreat, I had no idea what adventure was ahead. For nearly 10 years I have had the great joy and privilege of serving this congregation in a variety of roles. Each has given me the opportunity to grow personally and professionally, to build lasting relationships, and to deepen my faith. Thank you for the opportunity to walk alongside you for all these years.
When I was named Director of the Children's Fresh Air Farm in 2018, I truly believed it was a job I'd be doing for the rest of my life. The Farm's rich history, inspiring mission, and beautiful grounds draw in all those fortunate enough to know about it. And let's not forget the best part—the children and families with whom we have the privilege of working. They have made every day of the last six years one filled with joy! My heart and bulletin boards are full of cherished memories from the Summer Learning Program, field trips, and LIFT OFF. I am thankful for and proud of our congregation's 100-year commitment to the Children's Fresh Air Farm and look forward to all the ways the Farm will continue to serve the community in the next 100 years. My work at the Farm has helped me to grow as a leader and has furthered my passion for educational opportunity and equity. This opened a door for me professionally that I simply could not turn down. Through lots of prayer, tears, and discernment, I have accepted a position as the Executive Director of a local non-profit. My last day on staff at IPC will be May 5.
This Centennial year is an incredibly special one in the life of the Farm which makes my departure somewhat untimely and of course, on my end, more emotional. I trust that God is already working to bring just the right new director to the Farm and that, in the interim, we as a congregation will continue to show unwavering support for this incredible mission… and the pool house fundraising! IPC is family to Nick, Emmy, and me, and we look forward to being active members of the congregation even as I enter this new adventure professionally. I love you all, and I am so thankful to remain a part of the IPC family as a member.
"Catherine has been a wonderful colleague and leader in our church for the last decade," said Rev. Kevin J. Long, Pastor and Head of Staff. "Though it will be very hard to let her go, this is how things are supposed to work in the church. You all helped raise her up as a leader and helped her grow so that she would be ready for this next step in her ministry. So, well-done church family!"