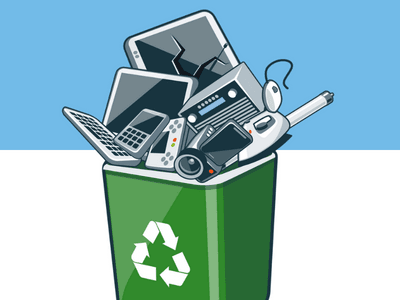 Lenten season is upon us, a time when members of the church often fast from something or take on a new spiritual discipline as they reflect on Christ's ministry, death, and resurrection. IPC's Earth Care Team invites you and your family to participate in one of IPC's recycling efforts as a way to mindfully experience Lent, while also taking care of the earth.
Mark Your Calendar: Recycling Event on March 7
For a second year, IPC's Earth Care Team is partnering with Protec Recycling to host a free Recycling Event on Tuesday, March 7, from Noon to 5 pm in the large parking lot on Highland Avenue. During this event, Protec will accept and securely shred financial documents, personal and confidential information, receipts and checks, and any paper needing to be recycled; they will also collect your end-of-life electronics to be responsibly recycled and/or securely destroyed.
While the event is free, individuals will need to pay Protec (cash or card) a small fee for CRT/hard drive recycling ($10) and for TV recycling ($20; size limited to no larger than one person can carry) in order to responsibly recycle these items. At last year's event, Protec collected 1,324 lbs. of e-waste for responsible recycling and 1,710 lbs. of paper for secure shredding and recycling. This event is open to IPC members, IPC Day School families, and the Highland Park neighborhood.
Recycle #5 Plastics
In addition to participating in the Recycling Event, you and your family can also participate in the church's ongoing effort to recycle #5 plastics, which are currently not recycled in Alabama. The IPC Earth Care Team has been collecting #5 plastics since early 2022; when the super sacks are full each month, volunteers deliver a full container of plastic to Community on the Rise, a ministry located in downtown Birmingham designed to employ, train, safely house, and empower women survivors of homelessness and poverty. Women employed by Community on the Rise use our plastic to create and sell beautiful home goods (such as trivets, decorative bowls, and holiday ornaments), jewelry, gifts, and keepsakes. To date, this effort has saved over 450 cubic feet of #5 plastics from going into Alabama's landfills–the equivalent of about two large dumpsters full of plastic.
You can contribute to this effort by depositing your clean/rinsed #5 plastics in the small wooden structure in the parking lot behind Highland Hall, Monday-Friday from 8:30 am to 4:30 pm. Common #5 plastics include yogurt cups and tubs, sour cream and cream cheese tubs, margarine tubs, microwaveable and takeout containers, hot drink lids, and plastic storage bins. Acceptable containers are marked with a tiny 5 inside a triangular arrow located on the bottom of each container. (Plastics marked #1-4 or #6-7 cannot be accepted for this recycling project.)
Questions
For more information, talk with IPC Community Ministries Team member Caitlin Miller.