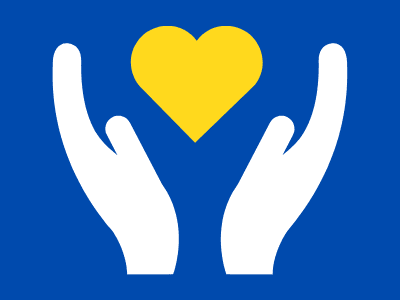 This Palm Sunday is a day for celebratory giving! We, with so much, join with Presbyterians everywhere in the One Great Hour of Sharing. This is the single largest way that we Presbyterians come together to work for and respond to the needs of the world. The funds we collect through our special offering will be used for Presbyterian Disaster Assistance, the Presbyterian Hunger Program, and the Self Development of People Initiative.
The vicious attack on the people of Ukraine makes this year's appeal more important than ever. The Denomination has quickly raised three million dollars for Ukraine relief. IPC has already demonstrated, through contributions to our church Ukraine fund, how much we care for those victimized by this war. IPC has already raised $55,000 from 122 donors. We continue to work to maximize the impact of these funds and partner with other groups in this effort.
Whether you donate in the collection plate to One Great Hour of Sharing on Palm Sunday, give to Presbyterian Disaster Relief or contribute to our local initiative, God will bless and strengthen your gift. 
"My faith demands—this is not optional—my faith demands that I do whatever I can, wherever I can, whenever I can, for as long as I can with whatever I have to try to make a difference. " ~ Jimmy Carter