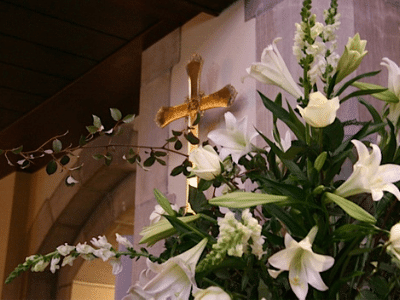 The liturgical season of Lent is upon us in the Christian church. This week, on Sunday, we will consider the story of the Transfiguration from Luke, chapter 9, which is always the lectionary passage on the Sunday before the beginning of Lent. I will be attempting to talk about how this moment of a "mountaintop experience" for Jesus and three of his disciples helped prepare them for the journey through the valley on their way to Jerusalem and the cross. 
Then, on Tuesday, March 1, you are invited to support our Boy Scouts with their annual Mardi Gras Pancake Supper in the Great Hall! On Wednesday, March 2, we will have Ash Wednesday service at Noon and 6:30 pm in the Sanctuary, with the Imposition of Ashes and Communion. The Ash Wednesday service each year includes an invitation to all of us to observe the Lenten discipline. 
In 2022, we hope that your Lenten spiritual disciplines might include a commitment to coming back to IPC in person as often as you can during this season. We are offering many opportunities for you to come back if you have not been to church in person in a while. Grace Groups begin Sunday, February 27, and continue for six weeks and there is still time to sign up for a Grace Group! We will be worshiping together three times each Sunday, as always, at 8:45 am, 11 am, and 5 pm, and have Sunday School for all ages at 10 am. On Wednesdays, March 9 through April 13, we will have Noonday Chapel services for 30 minutes with weekly communion, followed by a simple lunch in the Great Hall. 
There will be other opportunities for weekday studies, service through Community Ministries offerings, Holy Week services, an Easter Egg Hunt, and more. Jesus calls us to walk with him on the road to Jerusalem and the cross, and beyond the cross to the empty tomb of Easter morning. We hope to see you in person at IPC during Lent as we go on this Lenten journey with Jesus.