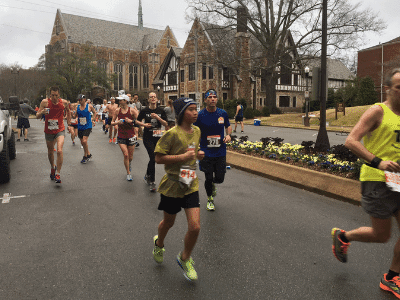 This year's Mercedes Marathon will be held on Sunday, Feb. 13, and the race route again includes Highland Avenue in front of IPC. Due to the planned road closures surrounding the church throughout the morning, our one worship service will be the Table service at a special time.
Join IPC to worship at 4 pm in Highland Hall with additional service and fellowship opportunities throughout the day. See below to make plans to worship and serve with IPC and to get ready for Super Bowl Sunday!
Morning:
No morning worship services: There will be no in-person morning worship services at 8:45 am and 11 am, in person nor livestream. Sunday school classes will not meet in-person at IPC, but check with your group leader on any available alternate plans for Sunday School. 
Volunteers needed: On the morning of the race, we invite you to cheer for the runners and to help serve water in front of the church. If you are interested in volunteering, it's not too late to sign up. We'll need volunteers from 6:30 am through noon.
Afternoon: