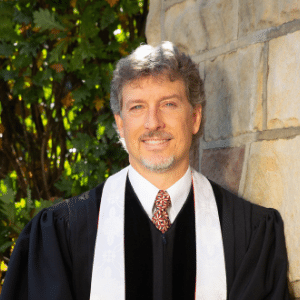 Happy New Year to you all! I hope you had a lovely Christmas and start to the new year, despite the rise in COVID. Hopefully, this wave will pass quickly. In the meantime, please be prudent, wear your masks, and give one another some grace. And get your booster! We will get through this. 
I was disappointed to miss our first Christmas Eve worship with you as a result of my appendectomy. But life doesn't always go the way we expect or hope. Fortunately, the surgery went well and I am healing. Just moving slowly. Thank you for all the prayers, messages, and food!
I am excited to start the new year with you and discover what God will be doing among us in 2022. I am especially excited about our children's and youth ministries as we have a great team developing in each of those important areas. As I mentioned in worship, Cammie Coulter Ashworth will begin next week as our new Director of Youth Ministries, kicking off her time here with the youth retreat to Gatlinburg. We are also beginning to search for a new assistant youth director to work with Cammie. With Susan Dukes as our Youth Ministry Program Coordinator and Grace Daniels as our Youth Intern, together they will make an outstanding team to help grow our youth ministries. But remember, an effective youth program in a church only happens when the congregation itself realizes the importance of our youth and stands ready to jump in and help. So I hope that if and when you are asked to help in some way, you will say, "Count me in!"
In our Children's Ministries, Emma Stewart has been promoted to Director, having served capably as our Assistant Director and Interim Director. Rollins Thorpe is our new Assistant Director, and Beth Middleton is becoming our new Children's Ministry Program Coordinator while continuing her work as Assistant Director of Music. Maegan McRoberts will take over as Director of Catechesis with Enid Athanas continuing as Assistant Director. 
Catherine Goudreau will be continuing her role as Program Director of the Children's Fresh Air Farm while also transitioning into Director of Family Ministries here at IPC. Oh yeah, and she's also going to become a mom!
That's a lot of moving parts. But it is exciting to see how God is preparing our church for the years ahead.