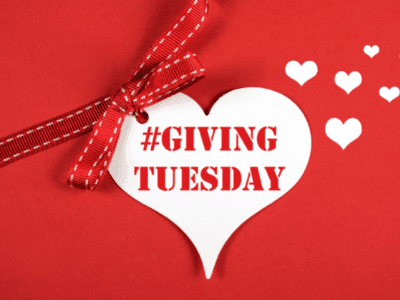 As we prepare to honor the birth of Christ, our community still faces many challenges. You are invited this Giving Tuesday to join fellow IPC members to spread some holiday cheer. Participate in the holiday activities of our church or get involved in one of the following ways to safely make a difference this holiday season for our neighbors and partners in need. 
Fill Christmas Stockings for graduates of the Children's Fresh Air Farm's Summer Learning Program, LIFT OFF participants, and their siblings. If you are willing to help, please click the link below, select the number of stockings by the children's age and gender. The actual stocking is provided by the church, and it can be picked up prior to Dec. 12 during church office hours (8:30 am - 4:30 pm) or in the parlor after Sunday worship. If you prefer, items can be brought in a bag and the staff will pack them into a stocking. All stockings need to be dropped off at the church by Sunday, Dec. 12. We request that there be a $25 limit on each stocking. Thank you for your help in bringing Christmas cheer to our campers! If you need stocking stuffer ideas, click here. 
Sign up for stockings»
 
Volunteer at the Children's Advent Workshop on Saturday, Dec. 4. Contact Emma Stewart, Interim Director of Children's Ministries, at 205 933-3690 for more information. 
Sign up to volunteer»
 
Purchase a ticket to the 2021 Holiday House Tour or serve as a volunteer. Please join Independent Presbyterian Church as we celebrate the season's message of hope. Along with the release of our virtual tour, we return to an in-person Holiday House Tea at IPC on Saturday, Dec. 11 from 10 am - 4 pm. Your ticket ($35) includes admission to our in-person Holiday House Tea plus a link to our virtual tour that will be emailed to you. Net proceeds benefit programs that directly support women and children in the Presbytery and in IPC Community Ministries. If you would like to volunteer, please contact Elizabeth Miles at elizabethsims@me.com.
Buy a ticket»
 
Make a gift to the Giving Tree this December. Consider an alternative Christmas gift opportunity. Through a donation to the Giving Tree, you can honor a family member, friend, or co-worker with a gift made in their name to IPC Social Services and/or the Children's Fresh Air Farm. A donation of $5 or $10 is suggested but any donation is accepted to help our neighbors in need. Purchase in the Parlor on Sundays, donate online at ipc-usa.org/connect, or mail a check to the church (memo: "Giving Tree"). Cards will be provided for you to present to your gift recipient(s).
Purchase online»
 
Donate non-perishable food and hygiene items to our ongoing Blessing Box Food Ministry. Drop off donations or send items via a delivery service Monday - Friday, 8:30 am - 4:30 pm to IPC Community Ministries' entrance on 31st Street South. Our current needs include: individual-sized water bottles and Gatorade, canned meats, breakfast bars, peanut butter, jelly, fruit cups, pop-top canned fruits and soup, powdered milk, pasta sauce, toothbrushes, toothpaste, deodorant, bar soap, toilet paper, paper towels, laundry and liquid dish detergent (small), and pet food.
Find more information about holiday events and on-going service opportunities on our website or contact me at 205 933-3709.