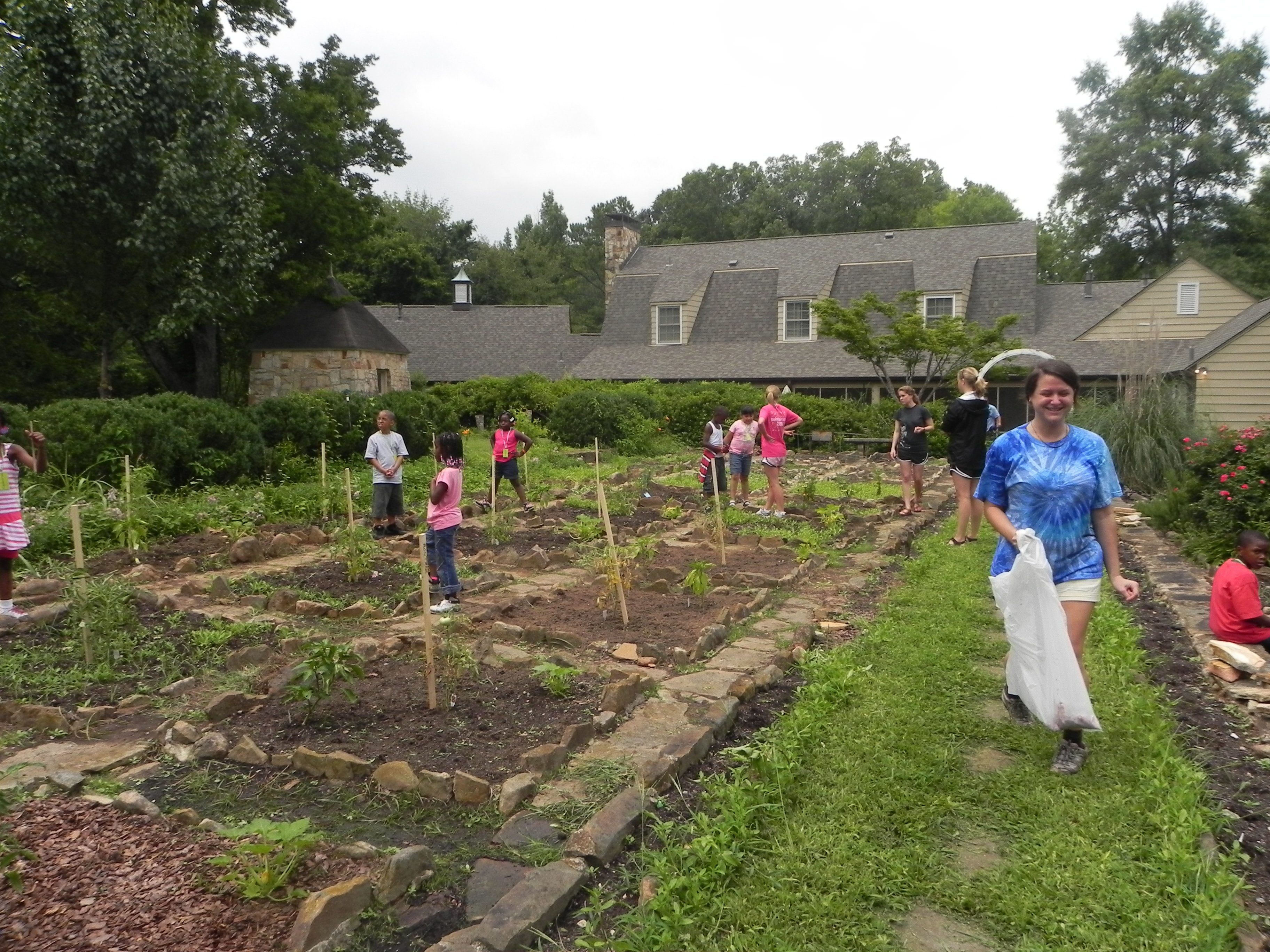 It is hard to see a butterfly or a bluebird and not smile. It is impossible to see a child delight in seeing a butterfly or a bluebird and not smile.
At the Children's Fresh Air Farm (CFAF), children light up when they see zinnias in bloom or spot a baby squash hiding under the vine. They count the blueberries, and they pick and learn that the flowers they see today will be okra or tomatoes next week. They squeal when they see a gnarly bug and feel very proud when they find a camouflaged caterpillar. And, boy, do they love to see butterflies!
Found at the farm are vegetables, perennials, pollinators, and blueberries, along with plants that smell good and taste better. On the lunch table, you can find flowers that are beautiful in a vase. There is really nothing that grows at CFAF that the children don't enjoy.
When CFAF began as a residential summer camp nearly 100 years ago, each camper had their own plot to tend. Each morning they would plant, weed, water, prune, and harvest. Today, our Summer Learning Program (SLP) students focus on math and reading in the morning to eliminate the educational summer slide. They enjoy the garden during class time or afternoon free time; however, their 9 am to 4 pm daily schedule of learning no longer allows them time to be the primary caretakers of the gardens.
The importance of nature for the healthy development of children cannot be overstated. Many children experience a nature deficit. The gardens and grounds of CFAF offer a place for creativity, discovery, and problem-solving. Although creating this environment takes a lot of effort, the rewards are priceless!
Mother Teresa once said, "…so let us make something beautiful for God."
WOULD YOU LIKE TO HELP MAKE THE CFAF MORE BEAUTIFUL?
If you are willing to make a short drive to Bluff Park and pitch in, it will help ensure that our SLP Students have an experience they'll never forget.
At CFAF they learn that nature is a gift from God. It is a manifestation of his abundant creativity and love for us.
Will you help us share that love?
You can promote hope and opportunity through the following opportunities:
Adopt a garden plot
Work with other volunteers from IPC and Bluff Park to plant and maintain gardens
Share plants from your own garden
Maintain and improve trails
If you are interested in volunteering, please contact Lisa Burton or Bill McKelvey.
And God saw everything that he had made, and behold, it was very good. 
~ Genesis 1:31a
This article originally appeared in the Spring 2021 issue of The Window publication.