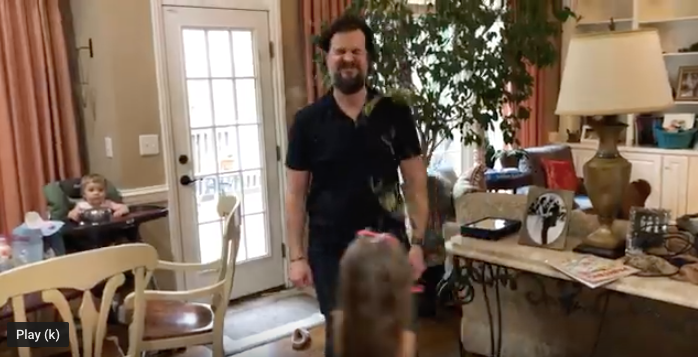 "How are you holding up?" That's the question I keep hearing from friends of mine who are trying to parent in this quarantine. We Facetime each other with our hair disheveled, no makeup, only changing out of our old PJ's to put new ones on. 
These are some of the toughest days of parenting I've experienced. They say "It takes a village to raise a child." But when you're quarantined in a house, if feels like you are the village all rolled in one. And if you're like me, your email and social media feeds are bombarded with ideas, activities, resources, and advice on how to not merely survive, but "thrive" during this time.
This email is not one of those. Honestly, I've got nothing. Just a note to say that I see you and I'm right here in the trenches with you. And for me, that makes all the difference. Because while all those emails and posts are well-meaning, it can feel too much at times. You can easily fall into the trap of comparing yourself to other "Pinterest parents" always feeling like you never quite measure up. 
But I'm here to remind you, that you are enough. The love you give is enough. You are what your kids need in these unprecedented times. And I thank God for parents like you who try and fail and try again all to make sure their children are safe and loved and cared for. 
Just be sure you're being cared for too. Look for something to be grateful for today. Breathe. Notice the world's beauty around you. Remember you love your children and they love each other even when it doesn't look like it. And God's love surrounds you all. 
So, fight the good fight parents. And know you got this! And I'm right there with you. It takes a village to a raise a child…or a church. And you're not alone!