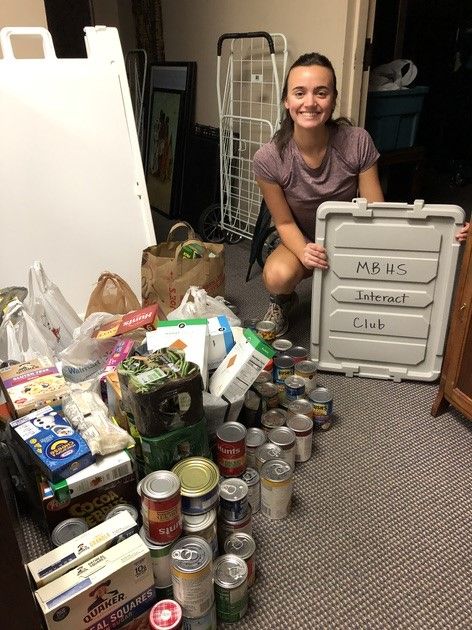 Dear friends,
We are in the midst of a very busy but joyful season in Community Ministries at IPC. I want to thank you for your generosity and active participation in so many of our ministries as we seek to serve our wider community and world.
IPC is participating along with other Birmingham churches in our presbytery in a Habitat build in Center Point this fall. Many members of IPC have helped build a home for Jasmine Parham and her 8-year-old son, Darius. I am deeply grateful to Lisa Burton and a talented group of IPC members who have taken the project on and rallied the IPC troops to participate. Because of the efforts of so many in our church and presbytery, the Parham family will be home for the holidays!
We are closing in on the end of our STAIR/Lift-Off coat drive and our workroom in Community Ministries is filled with warm coats of many colors, as well as hats and gloves for 86 children. With the extreme cold we are experiencing, these coats will keep our children cozy just in time. We plan to give the coats out at STAIR and Lift-Off next week before the Thanksgiving break. Thank you to all who have provided the gift of warmth in this cold season.
We are also coming to the end of the Harvest for Hunger Food Drive, and I am grateful to Liz Saunders, Lisa Burton, Gayle Pelham and Lisa Holloway for putting in lots of hard work to the make this food drive a success. We will have the dedication of our donations next Sunday, November 24 during all of our worship services. Our Food Pantry shelves are being well stocked for the holiday season. This Sunday, November 17, there will be children handing out grocery bags with the Harvest for Hunger label on them one last time as a reminder to add the IPC Food Pantry to your shopping list this week. You can also go to the IPC website and purchase a Food Pantry voucher from City Meats for the guests we serve. The Food Vouchers serve as a supplement to the non-perishable items we provide from our Pantry. City Meats allows our clients to redeem the vouchers for a food box containing frozen meats, vegetables, eggs, dairy, rice, beans and bread. Each voucher costs IPC $28 and provides healthy food for our neighbors. We are so grateful for your generosity in providing food donations for our Pantry and monetary donations for the vouchers. Many families struggling to put food on the family table will have a happier holiday season because of you.
Finally, the applications are available for the mission trips for 2020 to Chiapas, Mexico and Mwandi, Zambia. Please contact me or Brian Lays if you are interested in participating! There are several more offerings from Community Ministries coming in Advent and the New Year, so stay tuned! The Community Ministries staff and Witness Ministry Team members are so grateful for your generous spirits as you give of your time, talents and resources to support mission locally and globally!

Grace & Peace,
Susan
Rev. Susan Clayton, Associate Pastor and Director of Community Ministries