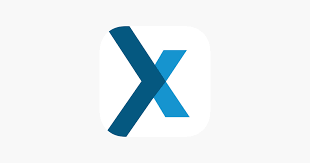 We live in a highly connected world where we are hardly more than an arm's reach away from a computer. The technology has changed how we connect, interact, communicate, learn, conduct business and financial transactions, and entertain ourselves. In keeping up with the need to easily access information 24/7, we are launching a new church software system on Monday.
We are excited about the program. I am especially excited. It's called ShelbyNEXT. One of the features is a new membership directory. It's cleaner, easier to read, and much easier for you to update all of your information, including your birthdate. We do need everyone to upload a new picture into the system once you receive your login on Monday. You can also email individual pictures to members@ipc-usa.org. As you know, the pictures and updated phone numbers are extremely useful for my birthday calls.
In addition to a membership directory, you will be able to search and join groups. You will also be able to sign yourself and your children in for class, worship, and other groups. A new calendar will allow you to view all events or events for a specific ministry area, like youth or family. This system will handle our event registrations. It will also allow you to set up reoccurring pledge payments or make a one-time gift. These features will be available through the ShelbyNEXT Membership app and through our website under the "Connect" tab.
I know you are excited and ready to jump in! On Monday at noon, an email will be sent to all members with active email addresses on file. The email will come from Independent Presbyterian Church (noreply@shelbynextchms.com) with a link to set up a username and password. There will also be instructions and a video on how to download the app. If you do not see the email in your inbox Monday afternoon, please check your junk or spam folders. If you still don't see it, contact Marsha Harbin at mharbin@ipc-usa.org or (205) 933-3715.
With new technology, there is always a learning curve. The Communications Ministry Team can help with that. The team will be assisting members download the app and use ShelbyNEXT on phones, tablets and laptops on Thursday, July 18 from 10 am- 12 pm and following 11 am worship on Sunday, July 21. Both trainings will be in Room 105. There is no need to RSVP. Simply come with your devices.
We appreciate everyone's patience over the last year and a half. We have been listening to your requests for integrated calendars, a working membership directory, and an easier way to connect and communicate with groups. Around a dozen companies were vetted to find the right solution to our communication needs. We are excited for you to download and try ShelbyNEXT.

See you Sunday,
Bill