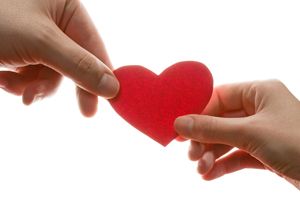 "I give you a new commandment, that you love one another. Just as I have loved you, you also should love one another."
To the disciples, this commandment was new. But for us, it's one that we've heard countless times. On this Maundy Thursday, pause and reconsider those words, especially in the light of this week's tragic fire at Notre Dame in Paris. We've seen an outpouring of love and support countless times from all over the world this week. For some of you, the haunting images were too familiar. Like the fire at this historic cathedral, renovations sparked a similar fire at IPC during Holy Week in 1992. Our neighbors came to our aid providing love and support. Temple Emanu-El offered us space to continue worship. We were reminded that our sanctuary is a gathering place for worship to give thanks, to hear God's word and to pray. But we were also reminded that God's presence can be seen, felt and experienced beyond the walls of our beautiful church. The same is true at Notre Dame.
Here we are at the end of the season of Lent where we begin remembering Jesus' final days onearth with his disciples and the celebration of Jesus' last supper during our Maundy Thursday service tonight at 7 pm. While it's a somber occasion, it's not particular mournful. We take this time to reflect on Jesus' final hours with disciples and how he showed all of us how to love, respect andhow we are to show kindness to one another. 
Holy Week continues with the Good Friday Service and the commemoration of Jesus' sacrifice at noon tomorrow. Then we will return to IPC on Sunday to rejoice and proclaim the good news that Christ our Savior is risen! Easter services will be at 8, 9:30 and 11 am in the Sanctuary, as well as 5 pm in Highland Hall. These services do get extremely crowded, so please try to arrive a little early. If you can get everyone dressed and out the door, I recommend the 8 am service, which tends to be less crowded, then you have the rest of the day to continue celebrating!
For those of you travelling this weekend to be with family, please remember that you can always worship with us from afar through our livestream or on our Facebook page.
See you Sunday!
Bill