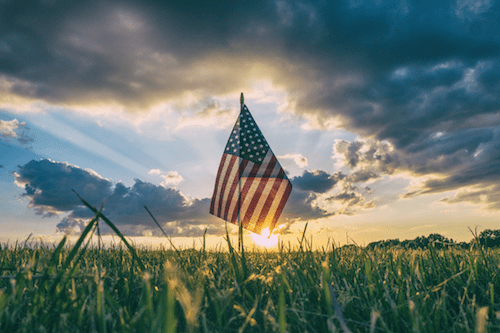 Freedom. Sacrifice. Service. We'll hear those words in the coming days as we approach the Fourth of July. We'll remember sacrifices made by our servicemen and women and their families through their service for our nation's freedom. Those same words- freedom, sacrifice, service, are also spoken often within our worship, remembering Christ's ultimate sacrifice to save us from sin and death. We also ask you to sacrifice some of your time to serve here at IPC.
One way in which IPC serves people in the Birmingham- area and around the world is through the IPC Foundation. In 2017, the IPC Foundation awarded more than $2.3 million in grants to feed the hungry, help orphans and vulnerable women in South Sudan, prevent drug abuse and much more. Our Youth Grant Team of high school juniors and seniors assisted with the grant process by reviewing grant applications, going on site visits, and awarding $15,0000 in grants. The work this team does is absolutely incredible and inspiring. We've already opened the application process for our 2017- 2018 Youth Grant Team. The team starts meeting in August. If you know of a rising high school junior or senior who may be interested in joining, have them fill out an application today.
Service takes many forms. Carrying out Christ's ministry can be done from the pulpit, the choir loft, a classroom or out in the community. Next Saturday, July 7, we'll celebrate the life of Jane McClure Blaum at 11 am. The daughter of longtime IPC Senior Pastor Dr. Scott McClure died June 4. You may remember her serving in the choir and celebrating her marriage here at IPC. All are welcome to the memorial service in the sanctuary.
This Sunday, we will have Sunday school and Holy Communion.
See you Sunday,
Bill