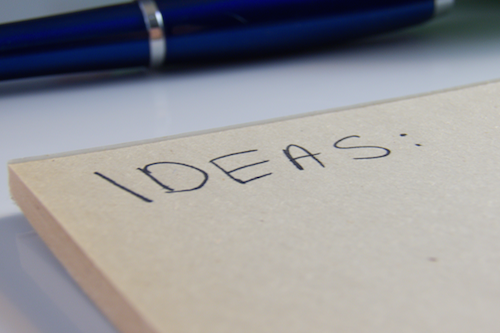 Leadership. What does it mean to you? Throughout my life, I've found myself in numerous leadership roles as a father, a professor, a pastor, and a seminary president. I'm constantly turning to such resources as the Bible and periodicals like the Harvard Business Review to learn how I can become a better, more effective leader.
Perhaps you've never considered yourself a leader. But if you've taken the Strengths in Service class, you'll know that we all have God-given talents that allow us to serve as leaders somewhere within the church. Every day, we have members stepping into leadership roles as tutors for STAIR, Sunday school teachers, members of Shepherd's ministry teams, elders, or deacons to name just a few.
This Sunday, a new program for children in Kindergarten through 6th Grade starts to provide our children with another opportunity to learn more about our faith and have fun with the hope of developing life-long friendships. It's called SHINE, and this program was born with an idea that came from some IPC mothers. Catherine Gregory, Jamie Hill, Kim Polson, Sarah Long, Anne Liles, Ashley Inscoe, Kathryn Burns and Sarah Warburton took the initiative to start this program, and they'll be leading it over the next four Sundays on the first floor of IPC from 6- 7:30 pm.
We're looking for the next group of church leaders right now. Prayerfully consider names of IPC members you know who would make good candidates for Elders and Deacons in the classes of 2021, the vice president of the congregation (who will become president in 2020), trustees to serve on the IPC Foundation, and two congregants to serve as members at large on the Representative Nominating Committee. You can nominate candidates by submitting a form online by www.ipc-usa.org/nominations.html">