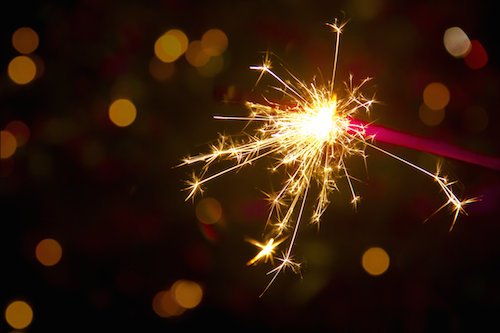 In just a few days, we will be bidding 2017 farewell and kicking off a new year. Embrace the opportunity that comes with a new year to start fresh. It's your empty slate to create your own journey. Consider making service within an Independent Presbyterian Church ministry part of that story.
In 2017, we hosted yet another successful Religious Arts Festival, the presbytery's Main Event, a poverty simulation with advocacy group Alabama Possible and our 68th Holiday House Tour. We witnessed our children and youth grow in faith through Vacation Bible School, Bible Times Marketplace, the Martha and Mary children's musical, the Youth Grant Team, and the Christmas pageant. They gave their time and God-given talents by participating in Westminster Choir, the Children's Christmas Choir, Birmingham Mission Week, DOOR Atlanta Ministry, Harvest for Hunger Food Drive, First Light Toy Drive and as acolytes. You also gave your time working with the children, youth and our neighbors. You helped make ministries, like Open Door, STAIR, UKirk Birmingham, Kirkwood by the River, Catechesis of the Good Shepherd and Pantry Partners thrive.
Church members also stepped up once again in 2017 letting us dream. We had a vision for transforming Highland Hall and you helped us reach our campaign goal to do just that. A group of mothers pulled together a Friday the 13th Festival in a matter of days. Snow may have brought Birmingham to a halt. But it didn't keep volunteers from decorating the church and preparing all of the homes on the Holiday House Tour.
You've also enabled us through your time and resources to find new ways to fulfill your needs and those of our neighbors. The Kingston community now has a community garden, and we're getting closer to breaking ground on one in Rushton Park. There's also a garden club at the Children's Fresh Air Farm. Congregational Ministries added cancer and grief support groups, as well as Friends in Faith (a group for single adults looking to fellowship). We cannot thank you enough.
2018 will bring new ways to participate within our ministries. Please take a look at the many volunteer opportunities at IPC and see where you are called and answer that call to serve in this New Year!
Have great weekend as you say goodbye to one year and hello to another!
Bill
Dr. William J. Carl III, Senior Pastor