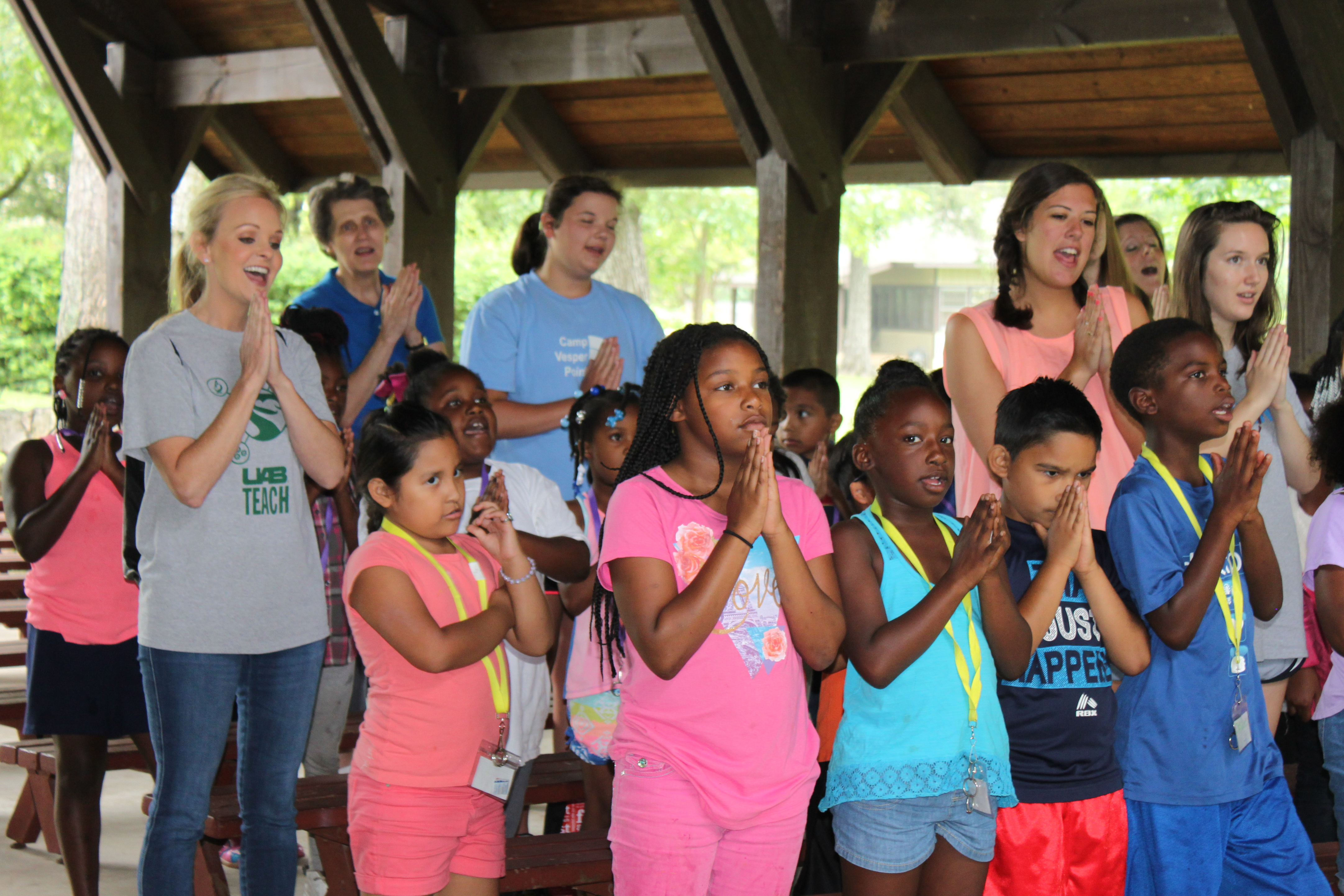 The 2017 Summer Learning Program has kicked off with a bang! We have 80 rising 3rd, 4th and 5th graders that have come to camp to experience summer fun while learning at the same time. Our awesome teachers and staff have worked hard to prepare the best teaching curriculum and to help get the farm ready to welcome the campers.
A hot breakfast after the kids get to camp fills their stomachs and kick-starts their brains for learning! We jump into academics in the morning, which focuses on Reading and Math skill then lunch (Taco Tuesday is a favorite), followed by Chapel and a fun-filled afternoon of enrichment activities. The kids rotate each day between swimming, arts and crafts, gardening, trail walking, music, gym time, basketball, playground, volleyball and just about anything else one can think of to do outside on a sunny day!
Our first field trip was to the Birmingham Zoo where the kids enjoyed seeing all of the animals, especially the sea lion show! Our next one will be to the Little Cahaba River for a hands-on feet-wet experimental field trip in the river. In a few weeks, our 5th graders will travel to Highlands Day School for a STEM day.
The boys and girls are learning how to become budding actors through the 'Page to Stage' curriculum with the Red Mountain Theatre. They'll be learning to drum with Walker Wright, of Rejoicing Rhythms, who returns year after year. Volunteers with Junior Achievement are teaching the kids about money, their community and city. We have an awesome computer lab with 25 brand new Chromebooks, which the children absolutely love! The Alabama Symphony Orchestra will be out with their 'Instrument Petting Zoo,' and the American Baseball Foundation comes out two days a week to have the kids practice physical skills such as volleyball and baseball while at the same time teaching them to work together and be a team player. Our teacher assistants are sharing their talents with the kids by teaching them through gardening, STEM projects, and structured play. Our certified Red Cross Safety Instructor, Susie Bagwell, holds swim clinic twice a week teaching the kids water safety. They have fun free swim on the other days, which seems to be everyone's favorite activity at camp!
Many thanks to everyone who helped to get the Fresh Air Farm ready for the summer program and a big thanks to all of our volunteers who have been coming out to help in the classroom, with afternoon activities and with Chapel. As they say, "It takes a village"!
See you at the farm,
Amy Montz